NL-DSW2 Motion-Activated LED Solar Security Light (White)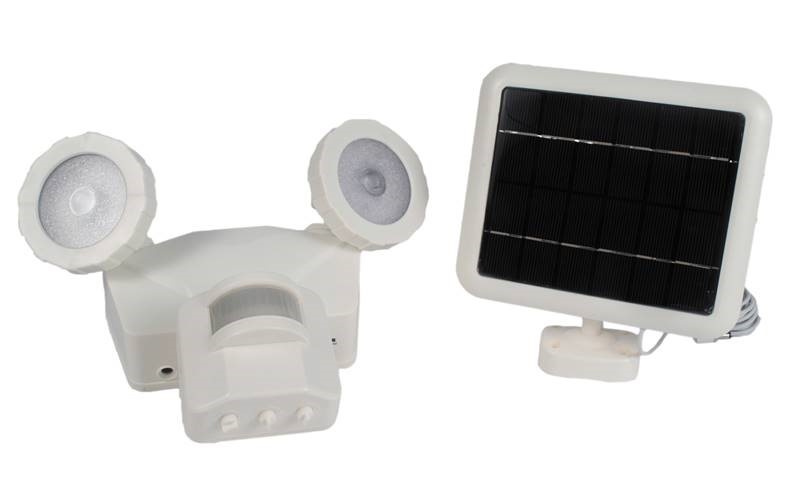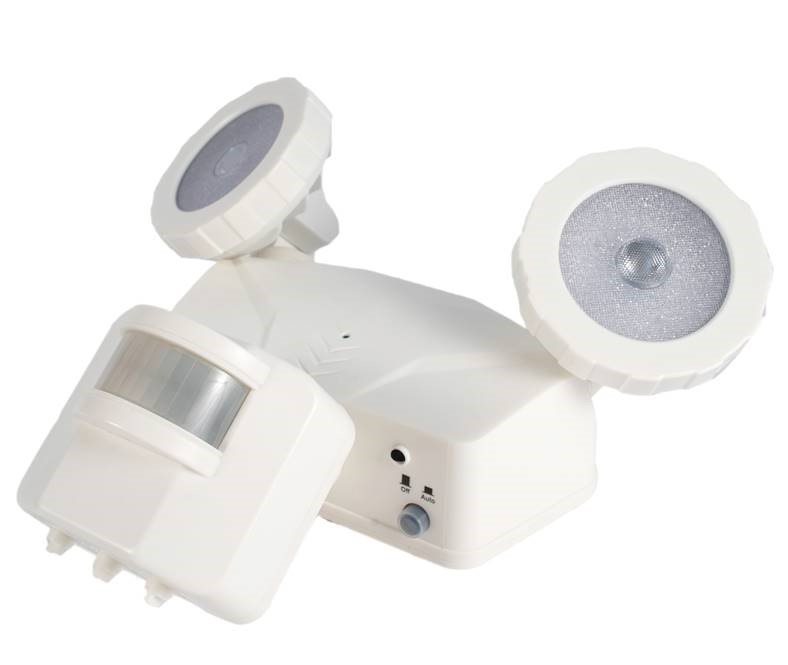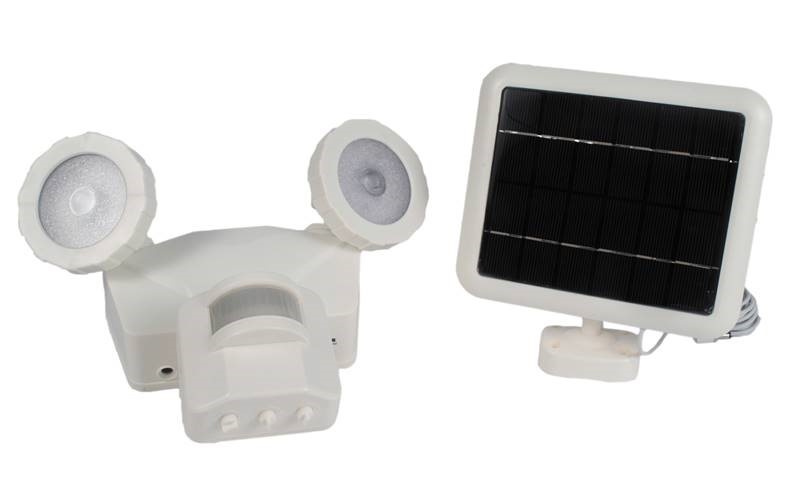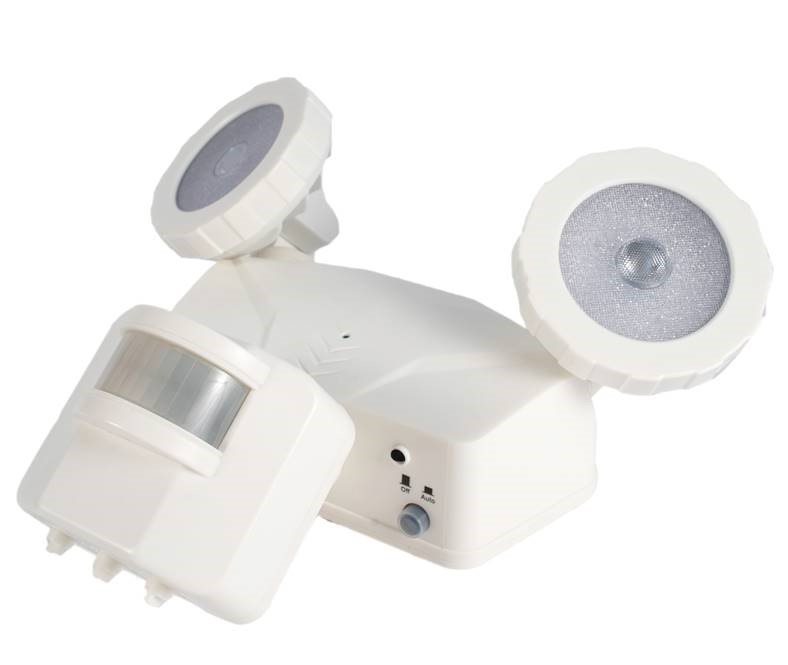 sold out
NL-DSW2 Motion-Activated LED Solar Security Light (White)
Package Includes
NL-DSW2 LED Solar Security Light (White).
Solar Panel with mounting base and 15' connection cord (White).
Quick-Clip mounting bracket and hardware.
Instructions for installation and operation.
The Novolink Solar Security Light is an excellent way to provide light and security to any outdoor location that has access to sunlight. No wiring is needed for installation, and it runs on solar energy, making it ideal for remote areas or places without power. With 500 lumens of brilliant light, adjustable lamp heads and sensitive motion detector, the Solar Security Light contributes to home security by deterring potential threats.
Features/Specifications
2 x 5W Cree independently-adjustable LED lamp heads provide over 500 Lumen of illumination.
Two independently adjustable LED light heads can illuminate a wide area when activated.
Adjustable Motion Sensor can detect motion in an arc of 160º in front of the sensor.
Adjust the sensitivity, delay time and lux settings.
2 x 2000mAh Lithium-ion batteries store energy gathered from the solar panel, which is then used at night and in low-light conditions.
Auto/Manual/ECO power management modes; ECO mode extends the light run time up to 20 hours without charging.